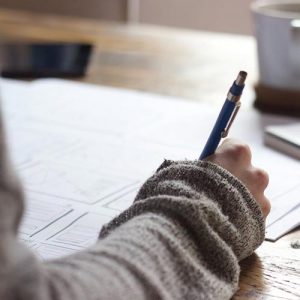 Are your words speaking the right language to Google?
Tips for Content Writing for your business website.
It is quite frequent nowadays that you will find someone talking about the latest BERT update that Google started rolling out in late November.
If you are a business owner doing SEO for your own website, and you have put in effort towards providing high quality writing, you should probably not be as worried as some of the SEO agencies that use only keyword stuffing without a proper amount of words on each page.
Unfortunately, some people choose to take a more spam-like route for their campaigns, this often means that the content on their websites don't actually provide useful info for the consumers.
If you provide the written content for a business website, you should know that there are changes being made towards understand the text better. If you have a rigid "formula" or "outline" that you use for every page that you create, you should start refreshing your content by making things look more natural.
Using higher vocabulary and not repeating the same phrases will go a long way towards improving the quality of your writing.
What does Google actually look for?
With their latest advancements and updates, Google is increasing the use of AI in the way they scan our sites. Instead of simply looking for identifiable terms that check off all the boxes, they will start to focus in on a deeper understanding of the paragraphs. So far we know that this is surrounding synonyms for key terms, which help the algorithm pick up on grammar and sentence structure as well.
If you have used duplicate content on your website to rank yourself, you may want to head back and update your words. Although some agencies are still claiming that they can rank duplicate content, it is obvious that this is a short sighted move to make when working on your SEO.
Providing Ample Context
If you are using a page to target keyterms for a specific service. Make sure to provide full details of it so that you can support the keyterms with more than a simple statement saying that you provide the service in a specific region. Focus on writing what you think is necessary for your consumers to fully understand your service, how you handle it, how they can obtain it, and what they should expect from it.
Organize with Headings
Right click this page and select View Page Source. This long section of code is an entire mess to scan through if you are not categorizing the sections of your text with the use of headings. Use proper formatting to select which text will define your sections and which text is used to support the section you created with your heading.
A page that contains high quality information with a good amount of length must use headings to organize the information being provided. if not, your writing is like a mess of information that is not being provided in a way that your consumers will understand.
Focus on providing that high quality information that your consumers will be able to use, and mix in some proper links to connect the correct pages with the info that relates to your topic. This is ultimately what Google tries to provide for their users, and they will attempt to mold the industry to further meet this criteria.
Check out the video below for some input on common questions that people ask about the writing used to rank their business website:
Book a Strategy Call Today
Reach out to our team and tell us about your goals for growth.
We will get back to you so you can schedule your call and start planning your campaign right away.