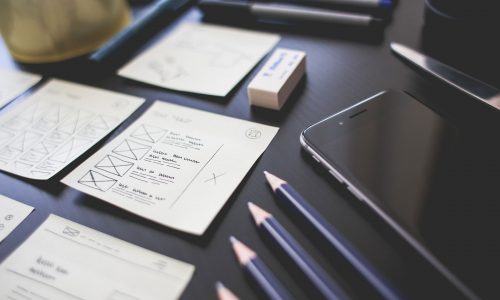 Inbound Leads are Awesome. Unless You Can't Sell…
There is one thing that is for sure in the home service industry. Leads are the lifeblood of the business. Without them, there is no work, and no new sales. No sales = no business.
In the modern era of home services, there are plenty of lead providers that will pitch you on all sorts of wild claims that are supposed to benefit your business. But what they don't tell you, is how exactly they are managing the leads they distribute. An experienced contractor knows how it really works. They simply grab in incoming lead, and distribute it to 3+ businesses, while charging each one equally for receiving the lead.
This Creates an Issue for Your Consumers.
How would you like to be aggressively pitched by 4 sales people when you need help with a home project?
Consumers hate sales people, this is not a secret. Especially when they were just trying to get connected to someone that would help them with their needs.
This is why marketers have found better ways to generate exclusive leads for their clients. This ensures that the value of the attracted lead is thrown away or reduced. It also allows for a much more fruitful sales process, which your sales guys will love.
Selling your Leads. Pick Up the Phone!
First things first, if you don't pick up the phone: congrats, you've devalued your lead!
Don't do this! Seriously, your marketers will hate it. Nothing feels worse than knowing that you have just missed a call from a large client that likely is now speaking to the next business down the line on Google.
The thing is, that person who is reaching out, might not care about who ends up doing their project, as long as they are reputable to some degree.
If you are top ranked for your services in your city, awesome, you have now established an assumed reputation from those that find you first after doing a quick search. USE THIS TO YOUR ADVANTAGE.
Bottom line; you must answer each call. Even if this means hiring an assistant, or an extra sales person. Doing so will ensure that you are statistically doing what will benefit your business the most.
Tip: Commission sales people would love to do this for you if you have inbound leads.
Be the Professional that your Customer Needs you to be.
The person calling you is doing so because they are hoping to speak with a professional who can solve their problem. You can't accomplish a good first impression if you answer the phone with a poor greeting, that makes you sound like you don't know what you are doing.
That first call is your opportunity to win over that prospect, so you should be trying your best by being full of energy and stating your name clearly to them.
Establishing a proper sales process is crucial, even if you still don't have a sales team.
At SPO, we have helped business owners with a full sales team, as well as ones where the business owner is doing all the answering themselves! it is truly possible if you have the motivation to deal with all the spam callers that you get every day.
For assistance with sales automation, you can reach out to our staff to learn about our methods for creating smooth automation that can help your team get used to receiving leads online.
Book a Strategy Call Today
Reach out to our team and tell us about your goals for growth.
We will get back to you so you can schedule your call and start planning your campaign right away.