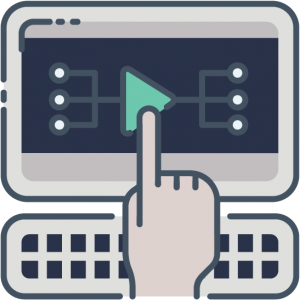 VIDEO PRODUCTION
Our clients can enjoy having high quality videos and pictures across their platform that can impress anyone that lands on one of their sites or pages. For Google Maps, we take care of interactive shots that can be experienced in Virtual Reality. If you want to share the experience of what being inside your business is like, we can also set up a 3D tour of the inside. Providing these kinds of pictures to consumers online will boost your visibility and transparency as well. By adding all of these interactive shots on Google Maps, you are showing Google that you are a well established business that deserves attention and a higher placement on search result listings.
A Video Production Team Just for Your Business
Have you ever wondered what it would be like to have all the right pictures taken of your business? Most business owners just don't have the time to be looking for right angles and setting up for a good shot. That is why we help our clients by taking care of all of these different situations. Don't settle for just a quick picture from your phone. People online can tell when you aren't putting in that much effort because they are comparing you to all the other businesses just like yours. You don't want to be in a position where a different business page looks slightly better than yours. Often times, online users will choose to do business with the listing that is just slightly better than the rest.
Let Us Take Your Business to The Next Visual Level.
With our expert skills in photo and video recording, we are sure we can help you land new clients on visual appeal alone. What if you could attract new people to your business from just having the right pictures on your website and Google Maps page? This is very possible because we do it for our other clients every day.