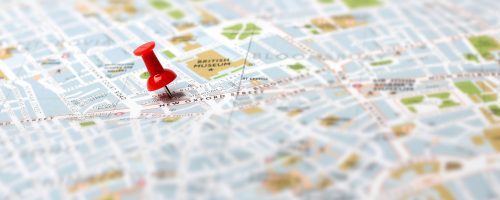 The Google Map Pack is known as the current first section that shows up when you make almost any kind of commercial search query on Google.
This wasn't always there, so it is important to note that Google can move or remove it at any point in time. Although we do not think that it will end up getting removed, there is a good chance that it will not always be found in the same spot as it current is. However, that hasn't stopped marketers from capitalizing on this separate rank. Many out there have even shifted their focus entirely to just working on their Maps rank. We believe that the best route to take would really just be to work on both ranks as a combined effort towards maximum visibility. Many of the typical off-page methods you might already be using for your website can be adapted to include your GMB links, which is why we like to tie in that Maps rank with everything that we do.
You want to first start from your most important business listing, which would be your Google My Business. Your GMB should be verified over a physical address in the city you would like to target. This is quite simply the safest way to ensure that you do not end up getting your listing suspended as so many other small business owners have seen happen over the previous year. Currently, Google is a lot tougher on listings that appear spammy. In fact, certain business categories like roofing are currently unable to verify a new listing at all. To avoid any headaches with verification, use a real address that you have access to. Don't worry, you can hide it from being visible on this listing anyways.
Fill out your GMB. All the way. Seriously! Take up all that free real estate and use it to talk about your services and to include some important keyterms that you are trying to target. In the video below, I run down all the steps that you should take to make sure that your GMB is fully optimized.
You can also opt-in to using the free GMB website that Google will host for free on their business.site domain. Just make sure that you have an actual business website listed as the URL for the listing. If you have a website that has no content on it, you may end up seeing this free site rank higher until you start your link building.
When you finish setting up your GMB all the way, consider downloading the app so that you can enable messaging, which allows you to show Google how quickly you like to reply to your customers.
Head over to the homepage for your website and make sure that you have embedded your GMB onto that page. Back this up with some content that relates to the local area, and you have properly established the connection that is required between your Google My Business Listing and your Business Website.
In the video example, you can see some extra on-page links that I have placed to further expand on the fact that the website is relevant to the given city. Strengthen the connection between your other listing by similarly linking them on your website where you see best fit.
These are the more important steps for setting up your listing so that it can have a strong chance at landing on top of the Google Map Pack after some proper off-page work. Make sure to check out the video below to see my full tutorial with bonus tips for improving your Geo-relevance.
Book a Strategy Call Today
Reach out to our team and tell us about your goals for growth.
We will get back to you so you can schedule your call and start planning your campaign right away.